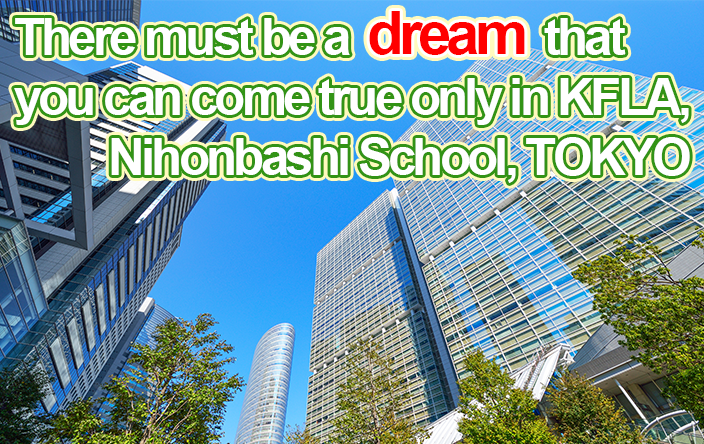 KFLA Tokyo is located in center of Japan, and Nihonbashi area, which can be also said as the starting point of Japan.
Originally, Nihonbashi was a starting point of Go-kaido Road, and nowadays, it is known as the starting points of the roads in Japan.
Around Nihonbashi area, there are High-Quality Shopping Street "GINZA", the biggest station terminal "TOKYO station", close to the Imperial Palace and "AKIHABARA" shopping area. It is quite close not only to CHIBA, YOKOHAMA and SAITAMA Pref, but also HANEDA and NARITA airport.
Nihonbashi area is absolutely the exciting place that people all round the world visit.
Also, despite of the urban area, dew to be silent, it is obviously proper place for the students to be concentrate on their studies.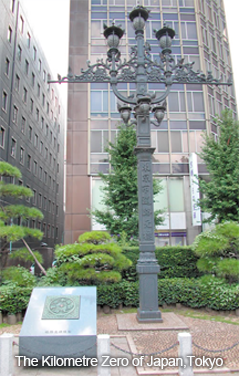 Appearances of the school building

Main Entrance of the school

School panel

Corridor

Classroom 1

Classroom 2

1st Floor

Men's restroom

Lady's restroom
Term
1st Year Tuition
Accommodation
(Half a year)
1st year total
2nd Year Tuition
April Student
760,000Yen + 60,800Yen(※2)
245,000Yen
1,065,800Yen
660,000Yen + 52,800Yen(※2)
Oct Student
760,000Yen + 60,800Yen(※2)
245,000Yen
1,065,800Yen
330,000Yen + 26,400Yen(※2)
(※2:Including 8 % tax)
* Accommodation:35,000Yen/Month×6 Months+35,000Yen(as Key Money)= 245,000Yen
Doc Downloading
Entrance Interview sheet
Application Form/ Cost Payment Written Oath
Admission Guide
Pamphlets