Since established, we have held firmly that we produce the students to go up to the bachelors and master degrees of 7 former imperial universities of Japan as one of the basic educational policy. Therefore we could reach over hundreds students to these universities and could gave satisfactory result of the top student numbers achieve for the post graduate course, and the top numbers achieve for post graduate course of Kyushu Univ.
These results were definitely came not only from the students' great efforts but also from the curriculums by our professional teachers. Currently, we have totally about 70 teachers, and 19 of them have Doctor Degrees, 7 teachers have Master degrees.
Furthermore, all of our teachers have the license of Japanese Language teacher, and some of them have special knowledge of such economics, management linguistic, sociologies and science and technology. We are able to support the total study of the each student's favorite subjects. In short, our students are obviously able to not only brush their Japanese skill up but also take the lectures of their favorite future subjects.
KFLA is equipped with dormitories and is provided with the both of life and job supports by our specialized staff. We assure that the students can relax and study, and can spend enjoyable study life.
Fukuoka is the commercial city which has sister-city with the Atlanta in USA and Guangzhou in China, and according to the international survey and statistics, Fukuoka city has been selected as the one of the best place to live in the world. It gets good evaluations about its environments and the recycles of natural resources.
And also, the Fukuoka city has been selected as the place to be settled down in Japan by Japanese businessman who move around Japan a lot, thanks to the convenient of urban function and lower living expense. Recently by Japan government, the Fukuoka was designated on of the "Fukuoka City National Strategic Special Zone for Global Startups & Job Creation" and it has started the several political measures so that the foreigners and international students can easily start their own business.
From this central Fukuoka, we are ready to support your study life in Japan with many hopes for your amazing future success at Kyushu Foreign Language Academy. We are really looking forward to welcoming you here in Fukuoka.


KFLA is located in the central part of Fukuoka and is easy to get to. Also, there are lots of historical temples and shrines, and is absolutely suitable environment for the student life.
KFLA teachers graduated from the prestigious universities in Japan. They studied in several subjects for Japanese Language Teaching, and are well-experienced. And some of them have studied in not only Japanese Teaching but also expert knowledge, things like linguistics, literatures, that will be needed for Japanese study. Surely, all the teachers have Japanese Teaching License, and take the Room Teacher System.
For the post graduate course preparation, we provide the students with special curriculums, such economics, managements, sociologies, linguistic, history and cultures, etc. on each subject, and the exclusive teachers who have long experiences will be in charge of these subjects.
We will provide you with several required knowledges considering your individuality with plenty of Japan affairs according to your favorite schools.
KFLA is the university post graduate preparatory school so that well-educated international students who graduated from university in mother country can continue to study in higher prestigious school of Japan.
In a lesson, you can learn up Japanese Language in a short time because we use brilliant text books that we have chosen with care deeply. We will provide the practical total Japanese lessons by utilizing newspapers, TV programs and the other materials.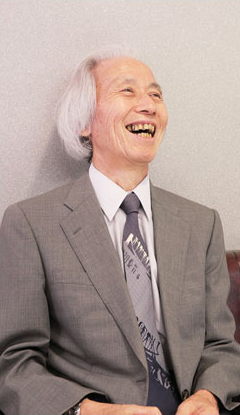 Our school is a Japanese language school which has been established for just only 10 years, however, before long, it has taken on a character of the prep school for graduate schools. The reason is that our students has become to try graduate schools of Japan. It is just the unexpected phenomena, and its tendency does not know boundaries, then nowadays it has become one of our main missions. This is definitely not the neglecting of Japanese teaching, and originally, our teachers have been discharging their own duties and have been continuing to make great efforts with self-study. Therefore, they absolutely yield to none in teaching and the both has worked enough closely together.
The reason why there are several students who want to apply for graduate schools is that the students who want to study at Tokyo univ are recently increasing. If saying for certain, our students' exam result performance are eloquent testimony to current conditions, and it is just the sufficient our historical evidence.
In particular, if talking distinctively, it is the phenomena that many little-known students in their country tend to aim going up to the prestigious universities (including the former imperial university).
The directions of these style will properly and powerfully continue to move forward for the students' success.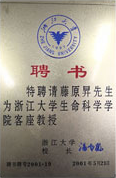 Prof, and Doctor of agriculture at Kyushu University. Zhejiang University(Visiting Prof), Northwest A&F University(Visiting Prof), IPC(NZ, Visiting Prof), Kyushu International Cooperative Association(Chairman), Japan Overseas Cooperation Volunteers, JOCV Fukuoka OB/OG(Chairman) Japan Poultry Science Association (Chairman), Ministry of Foreign Affairs of Japan, 20th Century Achievement Award(USA), Japan Prize of Agricultural Science
A guest professor of the Zhejiang University
A guest professor of the Northwest A&F University
A guest professor of Chinese Academy of Agricultural
A guest research worker of the Giant Panda Breeding Research Base (Xiongmao Jidi)
受賞内容:
外務大臣賞受賞、20世紀功績賞受賞、読売農学賞・日本農学賞受賞、等全11回国内外学術賞を受賞

Address: 812-0035, 2-1 Nakagofukumachi, Hakata-ku, Fukuoka, Japan
About 2 min by car from Gofukumachi exit of Fukuoka Urban expressway
About 6 min by car from Hakata Station


About 1 min from exit #3 Gofukumachi station of Fukuoka City Subway
About 3 min from Gokfukumachi Bus Stop of Nishitetsu Bus Service